Molly Miller Blenny
Species Information

Scientific Name:

Scartella cristata

Family:

Blenniidae

Natural Distribution:

Caribbean

Temperament:

Peaceful

Maximum Size:

4"

Ideal Tank Size:

> 30 Gallons

Scartella cristata
Physical Description– The pattern on the body and fins of a Molly Miller Blenny is mottled black, white, and tan. This fish has very large eyes and small protruding appendages around its head.

Temperament– The Molly Miller Blenny is a peaceful fish that lives its best life in an environment with plenty of live rock, crevices and hiding holes.

Size– The Molly Miller Blenny can grow up to 4 inches in length.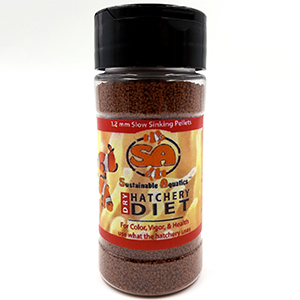 Diet– This blenny benefits from a varied diet with plenty of meaty options offered two or three times per day. Sustainable Aquatics tank-bred blennies are weaned onto captive dry foods such as the Sustainable Aquatics Dry Hatchery Diet.
Distribution– Caribbean