MAQ-1218 SkyAqua Marine LED 12-18 inch 12W w/3 Position Toggle Switch & IR Remote
---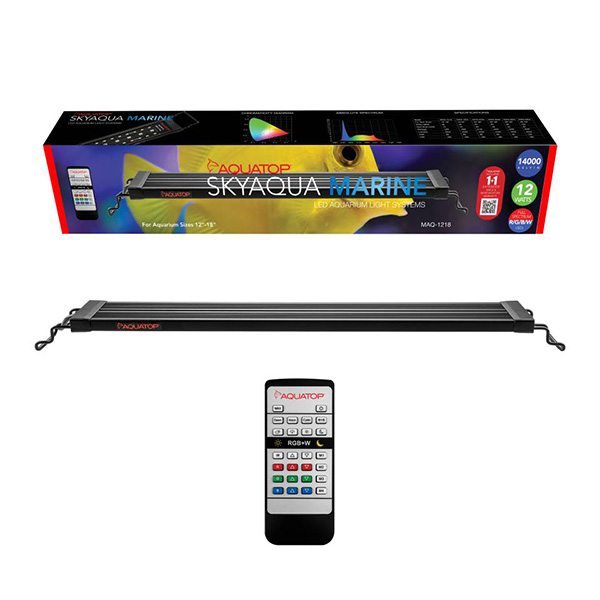 Bring life and brilliance to your underwater habitat with AquaTop's SkyAqua Marine LED Lighting Series! This energy efficient LED lighting system provides 14,000K illumination with the shimmer of natural daylight and will operate for many years without a bulb change. Each SkyAqua Marine can mount virtually on any tank size with the adjustable wire leg mounts. A multifunction Infrared remote control is included with every unit.
-Enjoy the Shimmer of Natural Sunlight
-Multifunction IR Remote Control Included
-Low Profile Design
-Three Mode Switch (Daytime, Off, and Lunar Positions)
-Long Lifespan-No Bulb Replacement
-UL and CSA Listed

 12W w/3 Position Toggle Switch & IR Remote: Color: 14000K, PAR: >80, UL and CSA Listed.