AQUATOP PD-BH44, PD-BH45 Fire Cabomba-like w weighted base bag Header
---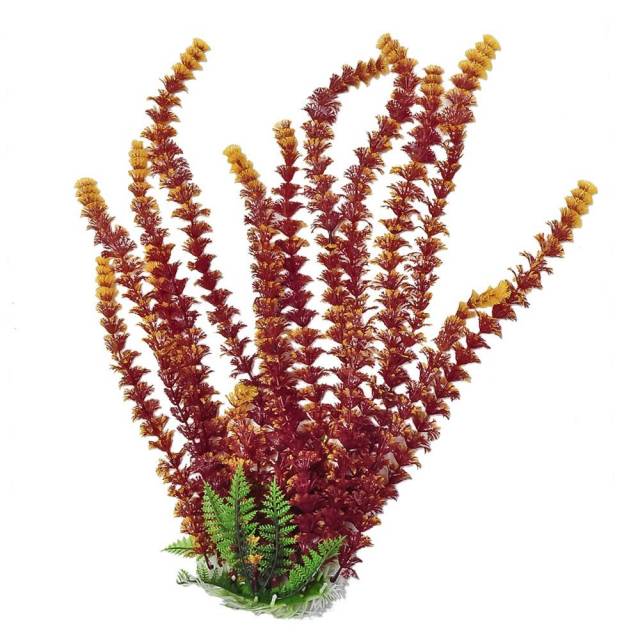 This tall Cabomba-like decor will transform your scenery into a colorful, vibrant aquatic wonderland. With no maintenance required, just place in the right spot and watch your creatures explore new hiding spots. Aquatop plants are durable, made of fish-safe materials and are well weighted to stay firmly in place.
 Replicates exotic plant life from around the world.
 Create a colorful underwater scenery.
 Serves as a natural focal point in your tank. Mix and match with other plants.
 Let your imagination go wild.
Available in 16″ and 20″ sizes