Amplifeed Replete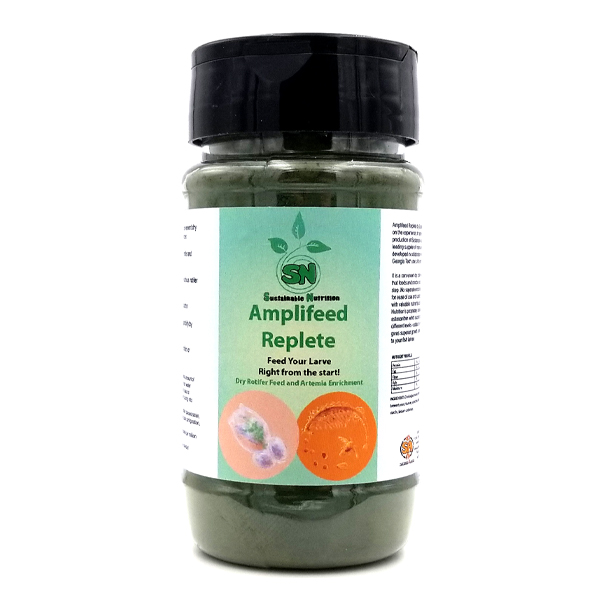 We developed Amplifeed(tm) Replete as a complete dry rotifer and artemia feed under the guidance of Dr. Terry Snell, former Chair of the Department of Biological Sciences at Georgia Tech and world expert in rotifers and rotifer feeds. We offer Amplifeed(tm) Replete in 100G, 250G and 1KG quantities.
Why Amplifeed(tm) Replete?
Higher Growth Rate. Rotifer and artemia colonies grow 20% faster on Amplifeed(tm) Replete vs. leading feeds.

Hi Bioavailability. Our feed is micro- sized for complete digestibility by rotifers.
Gut loading enrichment.  Our feeds deliver nature's most powerful antioxidant; astaxanthin, and other valuable supplements directly into the organism's gut leading to better fish larval crop outcomes. 

Convenient:   Feeds and enriches your rotifers in one step.  Easy to store in a cool, dry place for up to one year. 
Ingredients:
Dried algaes, marine proteins, brewer's yeast, taurine, soy lecithin, potato starch, calcium carbonate.